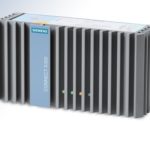 Edge Gateway
The Edge Gateway offers seamless integration with Siemens and third-party systems through BACnet/IP, allowing for multi-protocol communication. It also facilitates streaming sensor data via standard protocols. MQTT (Message Queuing Telemetry Transport), a lightweight messaging protocol designed for IoT, employs a publish-subscribe model for efficient data transmission.
A bridge for faster IoT data sharing and integration
The Edge Gateway is an add-on accessory to the Enlighted Lighting Solution, facilitating low latency (real-time) data transmission, and interfacing with third-party systems to enhance the Enlighted system functionality. The Edge Gateway software is deployed on a Siemens Connect X300 hardware box and installed on site.
Harness real-time data insights
Facilitates a standard-based, secured communication protocol between building systems using MQTT, DTDL, BACnet/IP, and UDMI protocols
Enables real-time monitoring, analysis, and control of building systems
Reduces reliance on constant cloud connectivity
Seamlessly integrates with Siemens and third-party building management systems via BACnet/IP
Improves lighting controls, seamlessly synchronizing switch and motion groups across gateways
Improves overall building performance
Did You Know?
Edge Gateway allows users to override system lighting settings, giving users instantaeous control over spaces.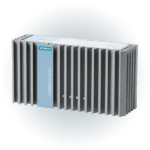 Edge Gateway
| | |
| --- | --- |
| Performance: | High-performance use cases |
| Power supply: | DC 24V |
| Network interfaces: | 1 LAN and 1 WAN ports |
The Edge Gateway is designed to connect building devices to cloud applications such as Siemens Building Operator or cloud apps through the internet. The device offers multi-protocol support including BACnet, Modbus, FCnet or C-WEB and easy commissioning to connect a wide range of both Enlighted and third-party building products quickly and efficiently.
Self-service Community
A suite of tools for design, quote, and order requests