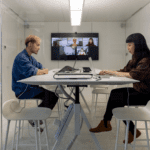 Are you ready for hybrid working?
October 13, 2021
The unanticipated and sudden shift to remote working caused by COVID-19 provoked a total rethink of the office and its intended purpose. In the last nineteen months, companies across the world have weathered the stops and starts of office reopenings as the phases for vaccine rollouts varied across the globe and new variants emerged. The office, in turn, was sublimated into a hub for collaboration and connection, instead of a place that workers returned to daily.
As the global pandemic has continued, many organizations have shifted from being reactive to proactive with shaping the working model that is most suitable for their needs. The majority of organizations identified flexible working as the ideal model for satisfying employees' need for flexibility while preserving investments and maintaining company culture. Despite the majority of companies adopting flexible working, most are still iterating on a hybrid framework that will suit their needs.
Study reveals gaps between desire for hybrid and preparedness
Comfy and Enlighted's parent company Siemens recently commissioned analyst firm Verdantixto survey 75 real estate executives on their insights and considerations for facility planning, technology buying decisions, operations and employee relations as we enter this new phase of the workplace.
The results found that 83% of respondents' organizations have shifted permanently to a hybrid work model, and nearly all respondents (99%) view flexible working as imperative for maximizing business productivity, the leading priority for 99% of the respondents.
Despite the majority of respondents agreeing that hybrid work is the pathway to maintaining productivity, most (88%) are not prepared with change management processes to implement the shift, and 25% of respondents are still firming up their return-to-work strategies.
If hybrid is the future, why are companies still struggling to adapt? What do they need to consider and what insights can we bring to the table?
Enabling the hybrid workplace requires a collaborative and considered approach
Our real-world experience puts us in a unique position to advise enterprise organizations with real estate portfolio decisions and redesign strategies, as well as the processes and procedural framework for navigating this now-universal transformation. Having helped multiple global organizations shepherd their staff back to the office, we've accumulated a set of best practices to aid with this process.
Considerations for the hybrid work transition include:
Assemble the right cross-functional team — CRE, HR, IT: Since hybrid working touches many aspects — from employee engagement and company culture to workplace technology and facilities management — you'll need representation from all of these functions.
Enact a considered communication strategy for your employees: This strategy should also include methods for gathering input and sentiment from employees as well as a cadence of outbound proactive communications that maps to the different phases for the return-to-work motion.
Determine your RTW policies: Will you enforce a minimum number of days in office? Will your policy revolve around teams (e.g., legal comes to the office on Tuesdays and Thursdays)? These should also account for any local or regional guidance on capacity limits and/or public gatherings. Each method comes with its own set of technology and organizational considerations as well as adherence to local public health guidance.
Consider the cultural and health impacts of flexible working as well as permanent work from home models: What ways can you ensure that employees stay engaged with their company and their co-workers? This is often overlooked (with logistics and policies taking precedence), but employee engagement will erode if not proactively addressed.
Understand it's an iterative process: Adapting a new model for working is an evolutionary process and the workplace of the future will be iterative. Teams may not get it right the first time and that is okay; the goal with this approach is to try new ways of working, and to learn as a community. As your organization leverages new opportunities and evolves its culture, maintain an open stream of communication with employees. To get a sense of how facilities, IT and real estate executives are harmonizing function and purpose to fulfill larger objectives around productivity, sustainability, and space utilization, take a read through the complete report. The return-to-work strategy extends far beyond technology and touches most parts of every organization. We are focused on supporting our customers across multiple industries as we team up to tackle a range of delicate communications, organizational and process challenges.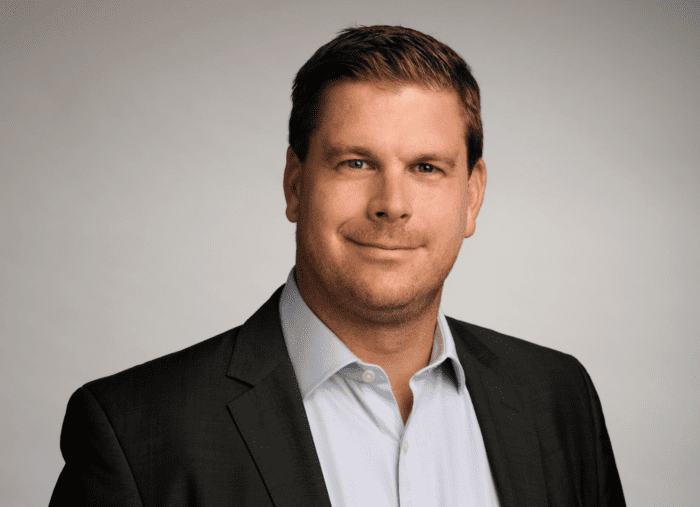 ---