HVAC Integration
Dynamically optimize heating, air conditioning, and air flow based on occupancy. 
Download solution sheet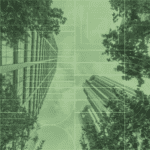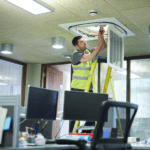 Operating smart means operating efficiently. Here's how Enlighted's solutions help.
Lower operational expenses
Occupancy-based heating and cooling creates most efficient operations.
Leverage standard BMS integration with experience working with standard systems.
Participate in demand response programs where available and drive additional savings.
HVAC Integration: How It Works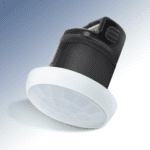 Smart Sensor Input
Intelligent sensors collect information up to 64 times a second to identify occupancy activity.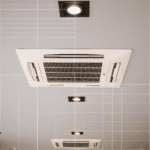 Wireless Grid Network
Access a distributed HVAC control architecture through which each sensor or group of sensors is capable of controlling the relevant HVAC fixtures independent of the central control hub, creating a resilient system.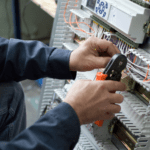 Standard BMS Integration
Occupancy data sends recommendations to HVAC systems via standard BMS integration for a reliable operation.
Retrofit for Reduction: Menlo Business Park achieves HVAC efficiency
Occupancy based heating and cooling, integrated with standard BMS, drive sustainability for Menlo Business Park.
See case study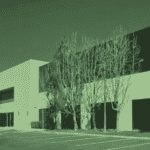 CSU Dominguez Hills Drives Energy Efficiency
See how CSUDH leverages occupancy data to drive energy savings from both lighting and temperature control.
See case study