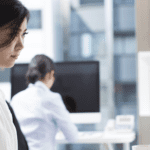 Space
With the Enlighted Space visualization application, real estate managers can inform space reduction, reallocation, and design decisions using data insights. Corporate real estate resilience is achieved by understanding how space is used today and recognizing emerging trends for the future.
Easily report on complex building data.
Using real-time and historical data collected by Enlighted IoT sensors, quickly move from data to space configuration decisions with Space. Adapt space to occupant behavior with a fully realized dashboard to understand occupancy, utilization, preferences, and trends.
Know more. Do more.
Reconfigure spaces to maximize real estate value
Ensure collaboration space is used as intended
Recognize security breaches or unsafe traffic patterns
Reduce space while maintaining occupant satisfaction
Adjust energy usage based on occupancy trends
Improve sanitation routes in high-traffic areas
Did You Know?
With Enlighted Space, companies can measure use of work areas to help maximize utilization of space.
Action-based activity dashboard
The movement-based map view detects and dipslays how people are moving through the spaces at different times of the day. Select a time range and view the live, onscreen movement that shows how space is used during office hours or to check security movements during off hours.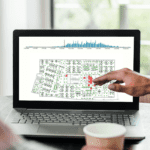 Movement-based heat maps
Select a time period and see how traffic patterns begin to emerge across the entire floor. Use information to adjust floor designs, route traffic in different ways to improve productivity, or move organizations to different areas of the building.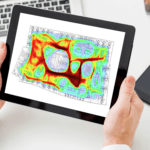 Confidently address key space objectives.
Comprehensive visualizations and reporting equip you to make space decisions benefiting your business, occupants and the planet.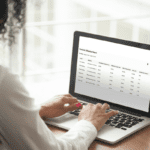 Detailed space utilization
By allocating specific zones, Space can provide zone-level utilization data, which can be downloaded and combined with other organizational information.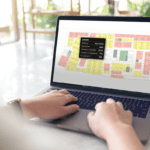 Occupant experience
Understand utilization at granular levels and see where points of congestion are occurring. Select various time periods to see how space use evolves across time of day and day of week.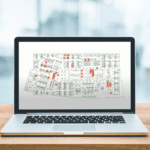 Sustainability
Analyze average occupancy and behavior throughout the day to improve energy-saving opportunities. Insights inform changes to lighting profiles and HVAC schedules.
Find out more about Enlighted Space