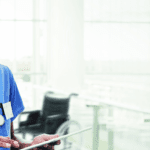 Tags and Badges
A variety of asset tags, occupant badges, and convenient wearables work with the Enlighted wireless sensor network to create an ecosystem of location-tracking capabilities. Operating with Bluetooth® low-energy (BLE) technology ensures tags and badges maintain a long-life profile.
Functional uses
Track assets to avoid lost or stolen equipment
Monitor personnel to stay within safety geofencing constraints
Locate personnel and equipment quickly to improve processes
Protect assets with tamperproof feature
Alert button for distress signaling
Industry uses
Healthcare: Asset tracking, staff efficiency, and patient experience enhancement
Manufacturing: Workflow optimization and pallet-level asset tracking
Education: Track valued equipment and student safety protection
Office: Monitor roving office assets for improved management
Did You Know?
By using BLE technology, Enlighted can extend the life of asset tags and badges by up to five years, depending on use and asset type.
Enlighted 1U Asset Tag
The Enlighted 1U Asset Tag offers both a button for assistance and maintenance notification tamperproof alert. Also functions as asset tracking for objects.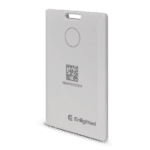 Enlighted Badge Tag
The Enlighted Badge Tag broadcasts BLE beacons received by Enlighted sensors to compute the location of the tag. The Badge Tag is designed for personnel management, workflow optimization, and indoor positioning. It offers a button so patients in hospitals or staff in the workplace can signal for assistance.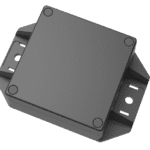 Enlighted P1 Robust Location Beacon
Coming Soon
The Enlighted P1 Robust Location Beacon is extraordinarily durable with waterproof and shockproof construction for location and tracking in a variety of harsh environments. The Location Beacon can help find objects, allocate resources, and perform intelligent tracking and monitoring. It is especially sutiable for use in wet, ultra-cold, and high-temperature applications.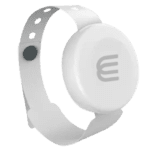 Enlighted B7 Button Wristband
Coming Soon
The Enlighted B7 Button Wristband is a wearable tag with an emergency button that enables precise location in personal management for patients and occupants. It has a replacable battery and is waterproof. (Rated IP67 compliant).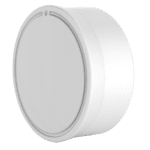 Enlighted E7 Asset Beacon
Coming Soon
The Enlighted E7 Asset Beacon is a waterproof and rotatable tag with a replaceable battery. It provides accurate movement detection, allowing indoor location and asset tracking (Rated IP67 compliant).
Self-service Community
A suite of tools for design, quote and order requests