Integration & Implementation
Enlighted brings expertise implementing solutions that operate in real customer environments with standard building system integrations. Additional new technologies are added as market and customer demands dictate. 
Download solution sheet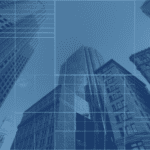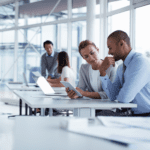 Enable and ignite a smooth transition to Enlighted's solutions. Here's how we help.
Tap into mature teams with global program rollout experience.
Shift to production speedily and with confidence. Access a flexible array of application configurations.
Innovation & knowledge transfer
Gain advantages of new technology versions and  seamlessly transfer knowledge to enable your team.
How Implementations Works
Initiation and Discovery
Every engagement begins with a client kick-off session, followed by a series of information gathering and readiness prep sessions.
Implementation
Global implementation teams work with onsite personnel to ensure a smooth and seamless implementation process.
Testing/Quality
Teams of Quality Assurance engineers and Customer Success representatives follow a checklist of verification tasks.
Deployment
Upon mutually agreed upon testing completio, implementation teams provide a hand off to Enlighted's Customer Success teams.
Accelerate digital transformation with Siemens Xcelerator
Enlighted is part of the Siemens Xcelerator marketplace, where a wealth of solutions, where global companies can explore interoperable technologies as part of the Siemens business platform.
Learn more