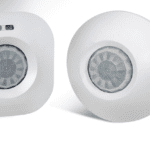 Smart Sensors
At the heart of Enlighted's IoT solution sits our patented, software-defined smart sensor. Measuring ambient light, motion (PIR), energy consumption, and temperature, along with Bluetooth® capabilities and wireless connectivity.
Energy savings
Task tuning/high-end trimming
Daylight harvesting
Occupancy/vacancy detection
Auto and advanced demand response programs
Time-of-day dimming schedule
Real-time energy savings report
Comfort and convenience
Advanced occupancy detections
Light-level stability
Configurable Dim-and-Linger occupancy
Personalized setting profile
Stay-with-me lighting effect
Fixture outage report
Did You Know?
Enlighted Smart Sensors are Title-24 and ASHRAE 90.1 compliant right out of the box.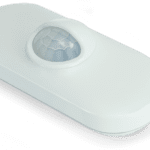 Surface Sensor
The Surface Sensor is designed for quick-and-easy installation directly on workplace surfaces such as conference room ceilings or under desks. And is powered by a standard USB interface, making the deployment completely independent of lighting systems.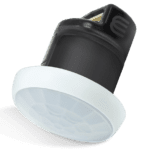 Micro Sensors
The Enlighted Micro Sensor, in either a 2-wire adaptor or 8-pin configuration, is our fifth-generation sensor. With integrated wireless communications for data transmission and remote configurationas well as autonomous fixture-level control, this sensor brings advanced lighting automation to a whole new level.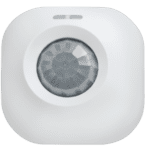 High Bay Sensor
The High Bay sensor, available in either an 8-pin or 2-wire configuration, is designed for indoor applications with high ceilings such as warehouses, atriums, and manufacturing facilities.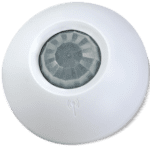 Ruggedized Sensors
We offer two Ruggedized Sensor, a high bay Ruggedized Sensor in either an 8-pin or 2-wire configuration, as well as a low bay Ruggedized Sensor available in an 8-pin configuration.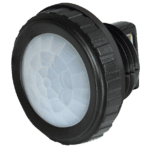 Ruggedized Micro Sensor
The Low Bay Ruggedized Micro Sensor is available in an 8-pin configuration. It is designed for outdoor applications, parking structures, and damp or wet locations that requires a sensor with an IP65 rating.
Self-service Community
A suite of tools for design, quote and order requests