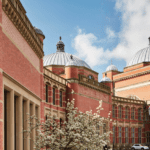 University of Birmingham
The University of Birmingham designs the world's smartest, energy-efficient campus.
Download the case study
Customer Profile
For more than a century, the University of Birmingham has been pursuing and sharing knowledge through outstanding teaching and world-leading research. Established in 1825, the public research university located in Edgbaston, Birmingham, United Kingdom, has a community consisting of more than 8,000 staff and 38,000 students, one of the largest populations of any UK university.
Space Types
Academic Buildings
Challenges
IoT Objectives, Sustainability Targets, Energy Costs and Savings
Net Zero, Cost Savings, and New Opportunities
With the demand for sustainable practices growing, higher-education institutions are searching for innovative ways of financing, reducing carbon emissions, and improving the user experience. While most universities are still in the process of creating and implementing more energy efficient solutions, the University of Birmingham is breaking new ground and bringing the space of education into a new age with Enlighted's innovative IoT technology. In setting out an ambition to be net zero by 2035, the University has committed to make its Edgbaston campus among the smartest, most intelligent, and sustainable globally.
With the largest rollout of IoT technology at any university campus in the world, the University of Birmingham has combined digital sensors, analytics technology, and concepts that help change occupant behavior. Now being the world's first smart campus and living lab, all the data from the university building technologies, estates' infrastructure and energy plants are being used for innovation, R&D activities, and teaching.
The University of Birmingham is combining digital sensor and analytic technologies that help change users' behavior to transform the University's Edgbaston campus into the world's smartest global campus.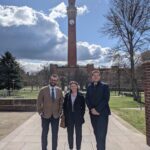 Niko Kavakiotis, Head of Enlighted Europe, Faye Bowser, Siemens Head of Energy and Performance Services GB&I, and Stefan Schwab, CEO of Enlighted
Read more on how the University of Birmingham is reducing its environmental footprint with the help of Enlighted here.
Self-service Community
A suite of tools for design, quote, and order requests