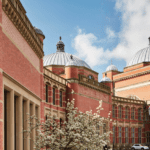 University of Birmingham
The University of Birmingham designs the world's smartest, energy-efficient campus.
Net Zero, Cost Savings, and New Opportunities
With the demand for sustainable practices growing, higher-education institutions are searching for innovative ways of financing, reducing carbon emissions, and improving the user experience. While most universities are still in the process of creating and implementing more energy efficient solutions, the University of Birmingham is breaking new ground and bringing the space of education into a new age with Enlighted's innovative IoT technology. In setting out an ambition to be net zero by 2035, the University has committed to make its Edgbaston and Dubai campuses among the smartest, most intelligent, and sustainable globally.
With the largest rollout of IoT technology at any university campus in the world, the University of Birmingham has combined digital sensors, analytics technology, and concepts that help change occupant behavior. Now being the world's first smart campus and living lab, all the data from the university building technologies, estates' infrastructure and energy plants are being used for innovation, R&D activities, and teaching.
Self-service Community
A suite of tools for design, quote, and order requests
Additional project highlights include:
The installation of 23,000 Enlighted IoT sensors across the University's UK and Dubai campuses

New emerging PhD and educational opportunities created from energy consumption and space utilization data gathered from the Enlighted sensors

Becoming a model for other universities to follow after being the first school in the world to roll out IoT technology at scale to lower carbon emissions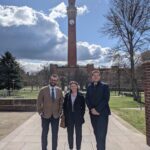 Niko Kavakiotis, Head of Enlighted Europe, Faye Bowser, Siemens Head of Energy and Performance Services GB&I, and Stefan Schwab, CEO of Enlighted
Read more on how the University of Birmingham is reducing its environmental footprint with the help of Enlighted here.