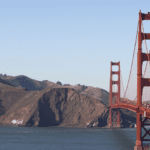 Enlighted Meets and Exceeds California's Title 24
April 7, 2020
Download Our Complete Guide to Title 24
California's 2019 update to the Title 24 energy efficiency guidelines cover all new and retrofitted buildings in the state. With some of the country's most stringent rules for indoor and outdoor lighting, the Title 24 guidelines help buildings lower their energy use, for everyone's benefit.
The new requirements, introduced in 2019, take effect for all new and retrofitted buildings issued permits starting January 1, 2020. Changes include more stringent rules about occupancy/vacancy sensors, motion sensors, daylight harvesting, and automatic scheduling, as well as new guidelines for lighting power density.
Buildings with the Enlighted IoT platform installed will easily adapt to the new changes, and can be quickly and easily programmed to comply with the new standards.
Here are some of the key requirements, and how Enlighted helps to meet and exceed Title 24 in California:
Lighting Power Density
Title 24's most dramatic change is a reduction of overall lighting power density (LPD) by 40 percent. The guidelines now base all lighting power density measurements on LED lights, which means a significantly lower power density (wattage per square foot).
Gymnasiums, healthcare facilities, and sports arenas are now included under this rule, which means large scale retrofits and new construction will need to incorporate LED lighting exclusively.
Occupancy/Vacancy
Under new Title 24 guidelines, occupancy/vacancy rules have changed, reducing the timeout window from 30 minutes to 20 minutes — switching off sooner when vacancy is detected. Changing the timeout settings from Enlighted's central Energy Manager provides instant compliance with this rule.
Another Title 24 change requires smaller spaces, such as classrooms, conference rooms, and offices less than 250 square feet, and multipurpose rooms less than 1,000 square feet, to install either vacancy sensors with automatic off and manual on switches, or partial-on occupancy sensors that automatically switch lights off, and also back on to just 50-70% of their full power when occupants first enter a room.
The Enlighted system already houses occupancy detection sensors in every luminaire in a building. Existing sensor-equipped luminaires can be programmed to meet automatic off and partial-on requirements, as well as many other occupancy, motion, and usage pattern detection options.
Download Our Complete Guide to Title 24
Motion Sensors
Notably, Title 24 now requires all luminaires greater than 40 watts to have a motion sensor installed. That sensor must be capable of reducing the lighting levels to 50-90% as well as turning the luminaire off entirely. Enlighted sensors can be installed in any capacity luminaire and provide instant compliance.
Daylight Harvesting
Under the new Title 24 updates, areas near windows, atriums with skylights, and other locations that receive daylight must have luminaires with controls that automatically adjust lighting levels as the amount of incoming daylight changes.
Enlighted sensors detect daylight, automatically adjusting additional lighting levels for ideal conditions, while taking advantage of natural ambient light to save energy. Combining occupancy detection with daylight harvesting and low-energy LED bulbs can result in energy savings of 85% or more.
Switching off outdoor lights during daylight hours is a great way to save energy. Title 24 requires all outdoor luminaires to have automatic switch-off controls. Enlighted sensors adjust individual outdoor luminaires to meet energy savings goals while providing appropriate lighting under any weather condition.
Automatic Scheduling
Title 24 contains new rules regarding automatic scheduling controls, and astronomical clocks or timers requiring independent lighting levels for at least two scheduled night time periods. Enlighted is fully programmable, enabling any number of time-scheduled lighting level adjustments.
Gain Instant Title 24 Compliance
By including Enlighted sensors alongside LED lights for new construction and large-scale lighting retrofits, building managers can achieve control and flexibility for all lighting requirements outlined in Title 24.
Enlighted also simplifies the utility rebate process on building projects, and positions building owners to immediately qualify for current and future utility rebates.
Download Our Complete Guide to Title 24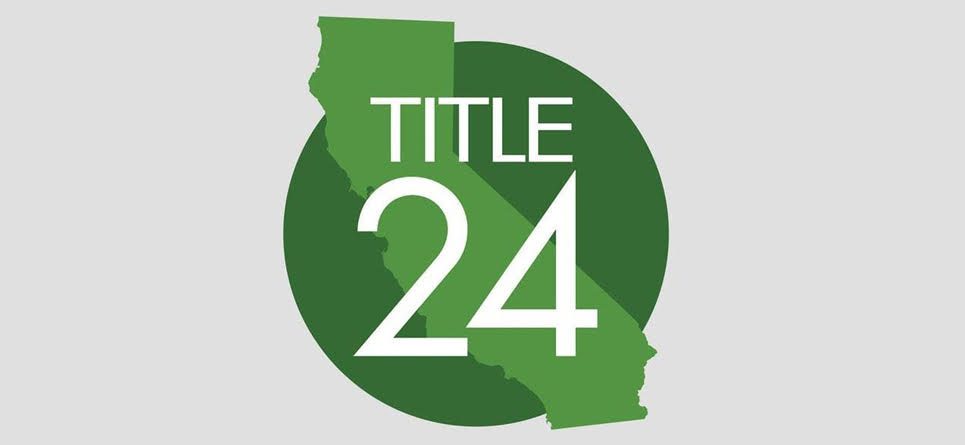 ---