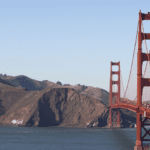 Enlighted Provides Immediate Compliance with California's Title 24
November 11, 2022
Download Our Complete Guide to Title 24.
California's 2022 update to the Title 24 energy efficiency guidelines cover all new and retrofitted buildings in the state. With some of the country's most stringent rules for indoor and outdoor lighting, the Title 24 guidelines help buildings lower their energy use, for everyone's benefit.
The new requirements, introduced in 2022, take effect for all new and retrofitted buildings issued permits starting January 1, 2023. Changes include Demand Response requirements for controlled Plug Loads, Occupancy sensor integration with BMS/HVAC controls, more stringent requirements for Multilevel and Shut-off controls, changes in Automatic Daylighting Control to include sidelit daylit zones and changes to Outdoor Lighting Controls and Equipment, as well as new adjustments in the Power Adjustment Factor used in calculating the Adjusted Indoor Lighting Power.
Buildings with the Enlighted IoT platform installed will easily adapt to the new changes and can be quickly and easily programmed to comply with the future standards.
Here are some of the key requirements, and how Enlighted helps to meet and exceed Title 24 in California:
Demand Responsive Lighting Controls are required for Nonresidential lighting systems with a general lighting power of 4,000 Watts or greater, instead of the 10,000 square foot building threshold in the 2019 version (§ 110.12c). Controlled receptacles must automatically turn off all loads connected in response to a demand response signal (§ 110.12e). Enlighted's Manage software preforms the Demand Response functionality required and the Enlighted Plug Load Controller meets these new Demand Response load shedding requirements.
Occupancy Sensor Ventilation Controls are required for zones that are both permitted to have their ventilation air reduced to zero while in occupied standby mode per Table 120.1-A and required to install occupant sensors to comply with Section 130.1. (§ 120.1.5). When occupant sensors controlling lighting are also used for ventilation, the ventilation signal shall be independent of daylighting, manual lighting overrides or manual control of lighting (§ 120.1.5b). Enlighted's On-Premises Manage server reports Occupied/Unoccupied sensor data every 5 minutes to the BMS by HVAC zone via BACnet/IP integration.
Multilevel Lighting Controls – The general lighting of any enclosed area 100 square feet or larger with a connected lighting load that exceeds 0.5 watts per square foot shall provide multilevel lighting controls that allow the level of lighting to be adjusted up and down. (§ 130.1b) Enlighted sensors are programmable and are easily configured for continuous dimming.
Shut-OFF Controls – Occupant Sensing Controls are required for specified offices, multipurpose rooms, classrooms, conference rooms and restrooms. In offices 250 square feet or smaller, multipurpose rooms of less than 1,000 square feet, classrooms of any size, conference rooms of any size, and restrooms of any size, lighting shall be controlled with occupant sensing controls to automatically shut OFF all lighting when the room is unoccupied. (§ 130.1(c)5) Every light fixture can be equipped with an Enlighted sensor and is fully programmable to shut the fixture off individually or as part of a Motion Group.
Automatic Daylighting Controls – The general lighting in skylit daylit zones primary sidelit daylit zones, and secondary sidelit daylit zones, as well as the general lighting in the combined primary and secondary sidelit daylit zones in parking garages, shall be provided with controls that automatically adjust the power of the installed lighting up and down to keep the total light level stable as the amount of incoming daylight changes. For skylights located in an atrium, the skylit daylit zone definition shall apply to the floor area directly under the atrium and the top floor area directly adjacent to the atrium. (§ 130.1d) Each Enlighted sensor unit has an Ambient Light Sensor (ALS) and the Manage software aggregates the ALS data to provide even illumination across the daylit zone.
The automatic daylighting controls shall provide separate control for general lighting in each type of daylit zone. General lighting in both overlapping skylit daylit zone and a sidelit daylit zone shall be controlled as part of the skylit daylit zone. General lighting in overlapping primary and secondary sidelit daylit zones shall be controlled as part of the primary sidelit daylit zone. LED and other solid-state lighting (SSL) light sources may be treated as linear lamps in increments of 4 feet segments or smaller, and each segment is separately controlled based on the type of the daylit zone the segment is primarily located. The Enlighted sensor can be installed in the separate segments of a light fixture to allow for separately controlled daylit zones.
Gain Instant Title 24 Compliance
By including Enlighted sensors alongside LED lights for new construction and large-scale lighting retrofits, building managers can achieve control and flexibility for all lighting requirements outlined in Title 24.
Enlighted's Energy Consumption reports simplify the utility rebate process on building projects, and positions building owners to immediately qualify for current and future utility rebates.
Download Our Complete Guide to Title 24.
---