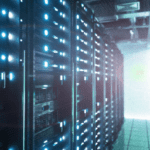 Enlighted's 5th-Generation Smart Sensor Wins Product Innovation Award
December 28, 2018
We are honored to announce that our 5th-generation IoT sensor was recently awarded a product innovation award with Architectural Products magazine! Our sensor was featured in the eighth annual Product Innovation Awards. This 5th-generation smart sensor, the most powerful and smallest sensor Enlighted has developed, was listed along with other HVAC and energy management products.
Through the awards, judges had the opportunity to comment on our product and how its presence is innovating the industry. When talking about the 5th-generation smart sensor, the judges felt that "in terms of its overall impact potential for buildings, this could make a huge dent in 2030 goals if every business had one of these."
The 5th-generation smart sensor was launched last May and creates a seamless experience that leads to the ultimate building optimization while simultaneously meeting energy and sustainability goals. The 5th-generation sensor is the only IoT sensor for commercial real estate that provides an upgrade path matching the cadence of building infrastructure upgrades. Through the powerful 32-bit ARM® processor and its expanded memory, the sensor has the compute power required to handle years of feature and security advancements through automatic remote software upgrades. This allows building owners to unlock new capabilities as IoT technology and use cases advance.
Whether it's advanced lighting control, energy management or a full suite of IoT applications, our sensor is designed to empower customers to make the most of their spaces. Congratulations to all the companies and products featured in the magazine! See our write-up here.
Author: Mark Milligan
VP Product Marketing and Communications
---