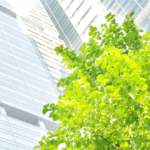 IoT in the Office: How intelligent controls make the workplace more sustainable
August 24, 2022
Climate protection is one of the most pressing tasks of our time and is especially high on the public and private corporation agendas. There is great potential in optimizing the office environment with intelligent IoT solutions for lighting and heating control as well as for optimal use of space to contribute to sustainability.
In my Byline in Digitale Welt, I examine how companies can become more sustainable by introducing IoT in the office and retrofitting existing buildings with sensor technology.
By harnessing the power of IoT, companies can save considerable energy and reduce their CO2 footprint.
Digitale Welt
8/09/22
IoT in the office: How intelligent controls make the workplace more sustainable
Meeting climate goals, complying with ESG guidelines and strengthening your own brand: The topic of sustainability is increasingly coming into focus for companies. There is great potential in optimizing the office environment. With intelligent IoT solutions for lighting and heating control as well as for optimal use of space, companies can save considerable energy and reduce their CO2 footprint.
Climate protection is one of the most pressing tasks of our time. It is also high on the agenda for companies. This is not only because Germany is to become climate-neutral by 2045 and increasingly stringent regulatory requirements have to be met. Sustainability is increasingly becoming a competitive factor – both with customers and on the job market. Companies that demonstrate that they are taking responsibility and making a contribution to climate protection strengthen their brand image and score points with employees and applicants. In addition, the EU wants companies within the stock market to soon be obliged to prepare ESG reports in which they disclose their sustainability measures, deficits, and targets. And last but not least, rising energy prices make it urgently necessary to save electricity and gas.
So what can companies do to become noticeably more sustainable? One important step is to optimize the office environment – after all, the built environment is responsible for around 50 percent of annual CO2 emissions. With the help of an IoT solution, energy consumption for lighting, for example, can be reduced by up to 75 percent and for heating, air conditioning and ventilation by up to 35 percent. By also analyzing the utilization of rooms and matching space to actual needs, companies avoid unnecessary rental expenses, heating costs and CO2 emissions. It is crucial to involve employees and give them a say in the process. The aim should be not only to improve energy efficiency but also to sustainably increase user comfort and the feel-good atmosphere at the workplace. In this way, people and the environment benefit in equal measure. Intelligent control mechanisms can be used to reconcile the two.
How intelligent lighting works
Anyone who has ever looked at large office complexes at night will have been amazed by the glittering sea of lights. Do so many people really work here so late? Probably not. Often, lamps burn completely unnecessarily and consume energy in the process. By installing sensors in the rooms and coupling them with a modern IoT platform, this can be avoided. The sensors continuously measure the temperature and movement underneath the light source. This way, they detect whether anyone is in a room and then adjust the lighting accordingly. If no one moves for a longer period of time, the light is dimmed or goes out completely. But intelligent lighting control means much more than just turning lights on and off without flipping a switch. The sensor system also detects daylight and can calculate exactly how much light a lamp still needs to provide so that the room is bright enough but not too bright. This target value can be defined individually for each lamp. For example, in some areas, it may need to be brighter so that employees can work well, while in others a dimmer light is sufficient and more pleasant. Each lamp can be controlled individually and has an individual profile. Employees can also use an app to adjust the lighting for their workplace to their personal preferences. The Ford factories in Cologne have already implemented such an intelligent lighting concept in their newly designed hall for pre-series production.
Saving heating costs with load-dependent air conditioning
When it comes to heating, companies can also use an IoT solution to save energy and costs while ensuring comfortable feel-good temperatures. For example, rooms are often heated when no one is sitting in them. This can be avoided by using sensors to measure whether someone is in a room and automatically adjusting the heating. Those responsible define a minimum and maximum temperature for each room – also dependent on the time of day or season. Employees can then still influence the temperature within the defined framework via an app. To avoid wrangling based on individual preferences, a democratic vote is taken. For example, the IoT solution determines what percentage of those present would like it warmer and raises the temperature when a certain threshold is reached.
Data-based to optimal space utilization
One of the most important measures to avoid unnecessary energy consumption is to analyze how the individual rooms in an office environment are actually utilized. Perhaps some rooms are empty most of the time, or some conference rooms are hardly ever used. Here, costs and emissions could be saved by reducing space or converting rooms. Perhaps there are certain days or times of day when there is very little activity and the temperature and lighting can be turned down. The recent pandemic has led to the adoption of a hybrid model in many businesses: Employees continue to work a lot in the home office and are only in the office for a couple of days or hours at a time. As a result, companies need less space. After all, if everyone is never present at the same time, colleagues can also share a desk. To make this work well, it's a good idea to have an app that employees can use to reserve their space. Such a booking system not only provides information on utilization and occupancy but also on the most popular rooms and desks. Companies can redesign the office environment to make employees feel comfortable and save on spaces that are already low traffic.
On the way to a renewable office
Workload analysis, lighting and heating control are just a few examples of how smart sensors and software can make the office more sustainable. Many more uses are possible. The crucial factor here is that the IoT platform can work together with applications from other manufacturers and the building management system via open interfaces. For example, air sensors can also be integrated to measure indoor air quality and control ventilation automatically. This is especially important in light of the pandemic to prevent the spread of pathogens and increase employee safety. In the end, the next ideal sustainability expansion stage is the renewable office. For this, a photovoltaic system is integrated into the IoT solution. The building then generates its own electricity and distributes it intelligently to the users.
Becoming more sustainable step by step
Companies can introduce IoT in the office in stages and gradually expand it. Many start, for example, with a room booking tool or smart lighting control. Corresponding sensor technology can be easily retrofitted in existing buildings. A modern IoT platform is cloud-based and therefore requires no installation effort. It acts as a central data store – that is, it collects, aggregates and analyzes the information from the connected sensors. The data can also be transferred to BI applications via an interface. This allows companies to gain valuable insights to further improve their building management and achieve their sustainability goals.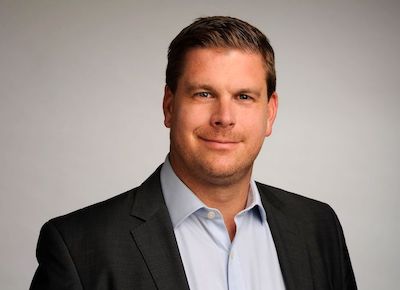 It is the responsibility of every building owner and operator to understand the impacts of their portfolios on the environment with every operational and technology decision they make. We have tools and technologies that can help them reach carbon net zero. With most corporations making strong commitments towards carbon neutrality, investigating and investing in solutions that contribute in measurable ways benefits both the organization and our planet.
It is up to each building owner and operator to consider the environmental impact of their portfolio in every operational and technical decision. However, there are tools and technologies that can help them become CO2 neutral – to the equal benefit of the company itself and the environment.
This Byline is also available in German here.
---