January 27, 2020
IoT Platform for Smart Buildings
January 27, 2020 – The report "Green Quadrant IoT Platforms for Smart Buildings 2019" evaluates 13 companies that, according to Verdantix, play a key role in shaping the market for smart buildings – a market that is still in its infancy but is already very competitive.
According to Verdantix, the real estate strategies of the coming year will be shaped by three important aspects: well-being of building users, cost reduction and space use.
"Customers want a single source of information with a unified view of all building data to help them cut costs and increase employee productivity," said Dennis Callaghan, principal analyst at Verdantix.
Learn smart buildings thanks to the IoT platform
"We are delighted that Verdantix recognizes our market position. We combine in-house developments and solutions from providers that we have taken over in order to realize our ambitious vision for intelligent buildings, "says Eike-Oliver Steffen, CEO Solution and Service Portfolio at Siemens.
"The classification of Siemens as a leading provider in the market is recognition that we offer much more than just monitoring, analysis and control of the building trades. Today's buildings interact, learn and adapt. In this way, they create an environment that is precisely tailored to the habits and needs of their users. "
Analysis and integration in the cloud
The core of the extensive, integrated smart building portfolio is Navigator, a cloud-based analysis platform. It collects, organizes, visualizes and analyzes building data, primarily on energy, sustainability and asset performance. The Siemens ecosystem includes a number of other IoT applications, including Comfy (workplace experience and analysis), Enlighted (IoT solutions and sensor technology), Siveillance (security and access control), Building Twin (central storage of data from building plans and real-time building data sensors) and Desigo CC (building management system).
The backbone of these applications is the "MindSphere" IoT operating system, which links all building assets together and enables the integration and analysis of data in the cloud.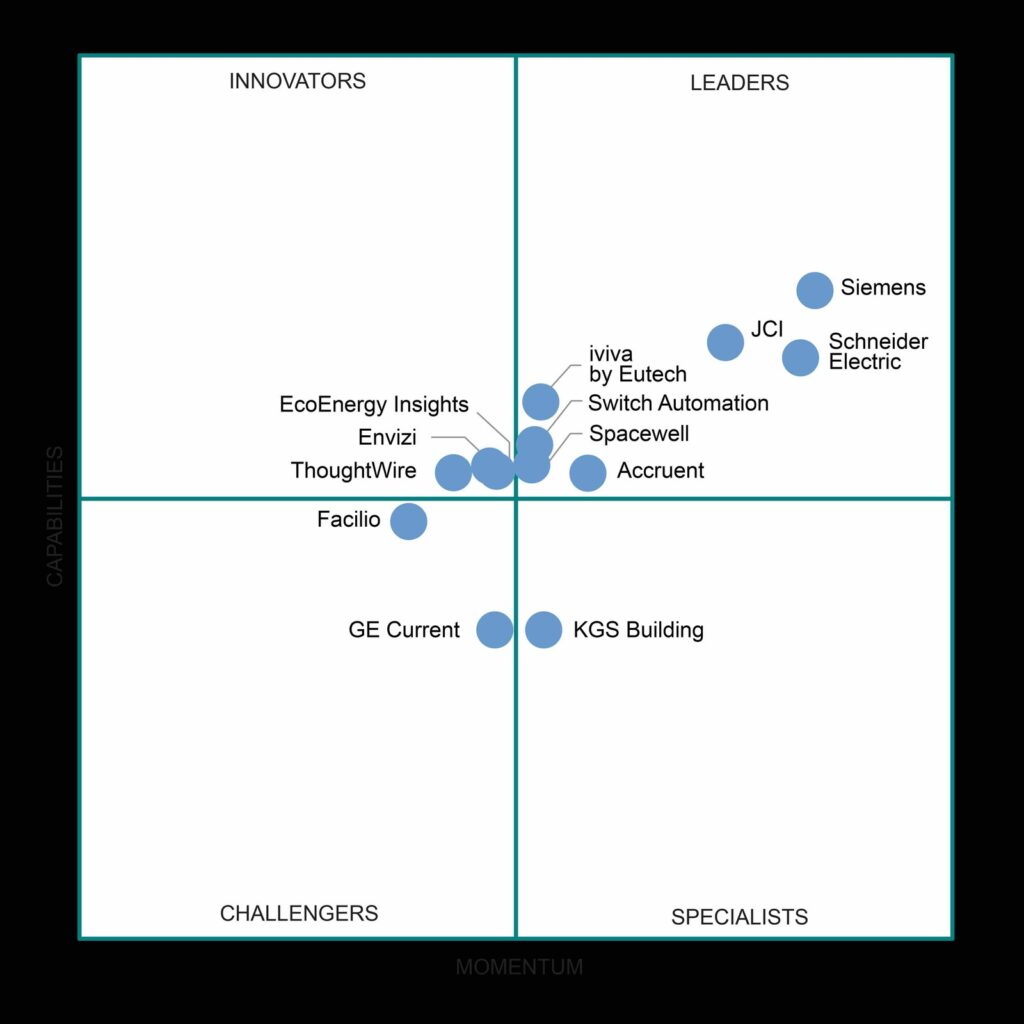 About Enlighted
Designed to change everything, Enlighted provides the world's most advanced Building IoT Platform for leading commercial and healthcare organizations around the globe, with more than 320 million square feet of building space deployed to date. Founded in 2009 and headquartered in Silicon Valley, Enlighted was acquired in 2018 and is a wholly-owned subsidiary of Siemens Industry, Inc. as part of Siemens Smart Infrastructure. For more information about Enlighted, visit enlightedinc.com.
Interested in covering us?