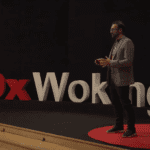 TedX: The Friends We Never Knew We Had by Niko Kavakiotis
Niko Kavakiotis, delivered a TEDXWoking Talk to discuss to the potential of IoT technology to make lives better for people in all living environments.
February 28, 2023
Head of Enlighted Europe, Niko Kavakiotis, delivered a TEDXWoking Talk to discuss to the potential of IoT technology to make lives better for people in all living environments. Niko's topic, Buildings That Think With IoT, was inspired by the work he does championing human progress through harvesting the power of IoT to amplify human capabilities by giving buildings a larger role than before. Now smart buildings can understand human behavior and space utilization, which enables them to make appropriate adjustments in any given situation.
From an early age, Niko , had a longing to explore outer space and galaxies far away after watching the 80s cartoon, Ulysees. As Niko grew up, his fascination with Ulysees and space never faded. His favorite character, Shirka, a supercomputer and spaceship, was more than a computer, she was an early form of artificial intelligence.
Inspired by Shirka's ability to support, protect and even sacrifice for her passengers so that they could focus on the things that mattered most, Niko was on a similar quest to find a real-life Shirka who could protect people on Earth.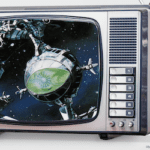 Can you guess how much time humans spend in buildings? According to studies conducted by the EPA and EVIA, people spend a staggering 90% of their lives inside building environments. This means that for our whole lives, we have been sharing endless amounts of information with our spaces.
In his recent TedX talk, Niko Kavakiotis, presented how Buildings, the friends we never knew we had, can become more productive and safer while creating better experiences for the people in these spaces by harnessing the power of IoT.
Inspired by the work he does championing human progress by harnessing the power of IoT, Niko emphasized that smart building technologies like buttons, switches, booking and reservation systems, touchscreens, badges, tags, are all ways in which buildings can learn more about our preferences and behaviors.
How can we use advanced technology like sensors to turn our buildings into thinking and feeling entities? All buildings have rooms, and all rooms have lights. Any given ceiling can be turned into a smart, thinking ceiling by strategically placing sensors with a processor as powerful as early versions of the iPhone next to light fixtures. These sensors can sense, think, remember, and most importantly, act.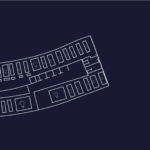 In practice, the thinking ceiling is actually an IoT sensor grid, embedded in lighting fixtures, using a proprietary algorithm to track assets and people through long-life badges and tags. Enlighted's Location Intelligence solution combines a sophisticated, software-defined lighting system with a comprehensive real-time location systems (RTLS) solution to achieve business results quickly. A wireless grid network continuously gathers and records movement, temperature, and activities that feed occupancy-driven software for lighting temperature control.
Enlighted tags broadcast Bluetooth messages, which are received by the Enlighted sensors embedded in lighting fixtures. Using the location data and other information captured from the tag, Location Intelligence tracks and anonymously records movement through the building using advanced proprietary algorithms. Data is transmitted via a wireless network to the cloud, where it is collected, correlated, and integrated with other application systems via APIs.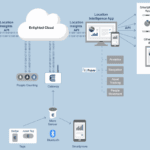 In a hyperconnected world where the pace of change will never be the same again, and with more distractions than ever before, we need help to secure a healthier, happier, and better future for us and our loved ones. By utilizing sensor technology, our buildings can play a crucial role in protecting the health and safety of humans. For example:
Buildings can be critical caretakers: What if a dementia patient wanders out of their room in a hospital? The thinking ceiling can send a notification to a caretaker who can act quickly and lock doors in the wing to keep the patient safe.
Asset Management and Loss Prevention: What if a nurse cannot find an important machine or asset needed for a patient? The thinking ceiling can identify where assets in a hospital are and share locations with staff by sending alerts when assets over outside an acceptable range or use case.
The benefits of sensors do not need to be limited to life-threatening examples. Operational efficiencies, cost savings, productivity gains, and sustainability impacts are all additional advantages that come with sensors, however, what is more important than protecting life itself?
The help we need to improve our lives does not need to come from galaxies far away. It resides where we spend 90% of our lives. It can come in many forms like a small sensor the size of a coin. By embracing this technology, we can turn our buildings from brick and mortar into friends we never knew we had.
---