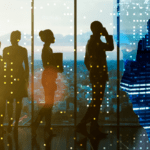 Enlighted Earns Frost & Sullivan New Product Innovation Award
July 10, 2019
We're delighted to announce that Enlighted recently received the prestigious Frost & Sullivan 2019 North American Smart Lighting New Product Innovation Award. The award will be presented at the Excellence in Best Practices Awards Gala in La Jolla, California on July 17, 2019. Just this year, our fifth generation sensor has also won a product innovation award from Architectural Digest Magazine, and a Sapphire Award for innovation in the lighting industry.
Frost & Sullivan's annual Best Practices awards recognize regional and global companies for outstanding achievement and superior performance in areas like technological innovation and strategic product development. To choose recipients, industry analysts measure market participants' performance through in-depth interviews, analysis, and extensive secondary research to identify best practices in the industry.
Frost & Sullivan recognized Enlighted's leading-edge IoT technology for its ability to capture unparalleled building data that transforms the occupant experience, provides insights to optimize the use of real estate and resources, and lowers energy and operating costs. The award also recognizes the value-added features and benefits of the product, and the increased return on investment (ROI) it gives customers.
"We are honored to receive such a significant designation from Frost & Sullivan," said Stefan Schwab, chief executive officer at Enlighted. "We continuously innovate our IoT offerings to deliver an even greater return on investment. For example, we have recently introduced new 'Human Centric Lighting' capabilities that can deliver a workspace that inspires greater productivity, a classroom that sparks attentive learning, or a healthcare environment that promotes well-being — all through better lighting." This innovation particularly demonstrates excellence in the Frost & Sullivan criteria for value-added benefits.
The award also confirms Enlighted's commitment to innovation. Michael Valenti, Enlighted's senior research consultant, said "Enlighted had to build enough network bandwidth into their system to handle the high volume of data they send to the cloud or keep on premises." Pointing to the example of how Enlighted's IoT applications can show in real-time the location of assets directly on a user's smartphone, he explained it's made possible by "a combination of local edge processing in each sensor unit, a well-engineered high bandwidth secure wireless network, and machine learning with massive compute capabilities in the cloud."
Enlighted IoT solutions' demonstrated value and short return on investment have attracted business globally, with Enlighted sensors covering more than 210 million square feet of building including from prominent companies such as AT&T, LinkedIn, National Health Service (NHS) in the United Kingdom, and Schiever in France.
Based on sensors installed in light fixtures, Enlighted IoT is both scalable and upgradeable, allowing adoption or expansion when a customer is ready. "Enlighted's technology solutions provide superior price and performance value today and into the future," noted Valenti. "The devices' hardware is designed to be modular and easy-to-replace. Its advanced solutions and commitment to energy savings have positioned it for sustained growth in the smart building and lighting markets."
Enlighted offers congratulations to all the recipients of Product Innovation Awards. Together, we're all making the world a brighter place.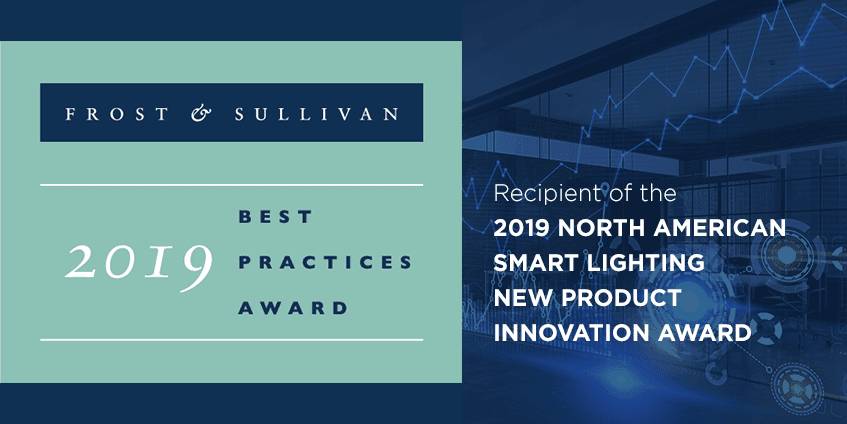 ---