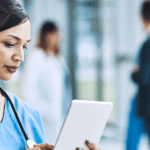 Enlighted Brings an NHS Healthcare Facility into the Future
May 14, 2019
Download the full case study.
Wrightington, Wigan and Leigh NHS Foundation Trust (WWL) chose its Thomas Linacre Centre (TLC), which serves more than 100,000 outpatients each year, to pilot an ambitious carbon management project with Enlighted.
The initial goal for the Manchester, UK facility was to achieve at least 80% in lighting energy savings, while increasing lighting quality, and unlocking Internet of Things features like space utilization reporting, and real-time location services.
To minimize disruption to staff and patients at the TLC facility, technicians used a staggered approach, spending three months replacing the building's 904 outdated fluorescent fixtures with 612 LED luminaires, preinstalled with Enlighted sensors and Bluetooth beacons.
The project successfully established an Internet of Things infrastructure across the site, and the one sensor per fixture set-up addressed long-standing wireless coverage challenges associated with the facility's thick walls.
Once the system was operational, occupants benefited from improved lighting quality, and better ambiance in their surroundings, while the organization benefited from better lighting control. Consultants working in specialist examination rooms, for example, could use custom lighting controls to measure test results with low residual light levels.
The Enlighted Space application allowed building operators to see how the building was actually being used, and helped WWL create detailed reports using the system's heat mapping, motion trail, and motion animation features. These features are expected to help WWL plan for future developments within their facilities.
The Trust also implemented Where, Enlighted's real-time location services solution, with its asset tracking, people badging, and wayfinding capabilities. The Trust plans to use the information gathered to make better use of the building's equipment and space, for the benefit of both staff and patients.
The pilot will achieve financial savings of £38,000 ($49,153 USD) per year from energy alone. This is before considering the additional benefits associated with the IoT platform. Payback will be achieved in four years, and the Trust is considering similar installations across its portfolio.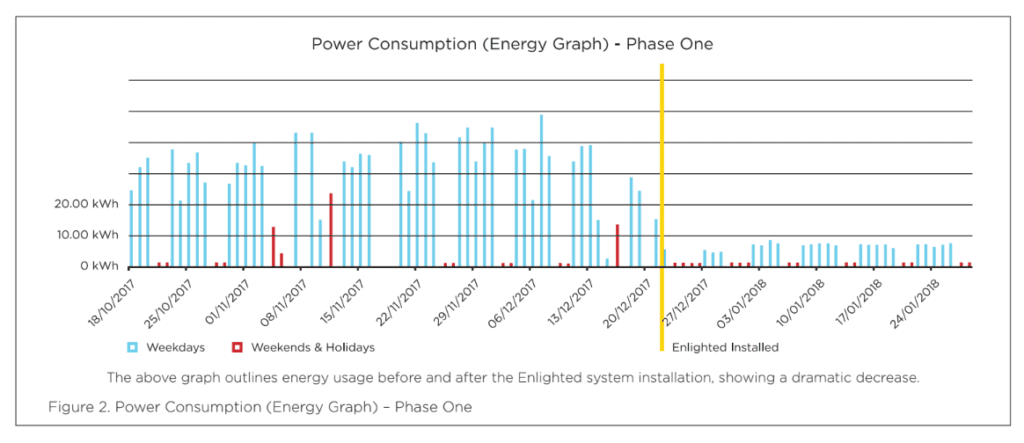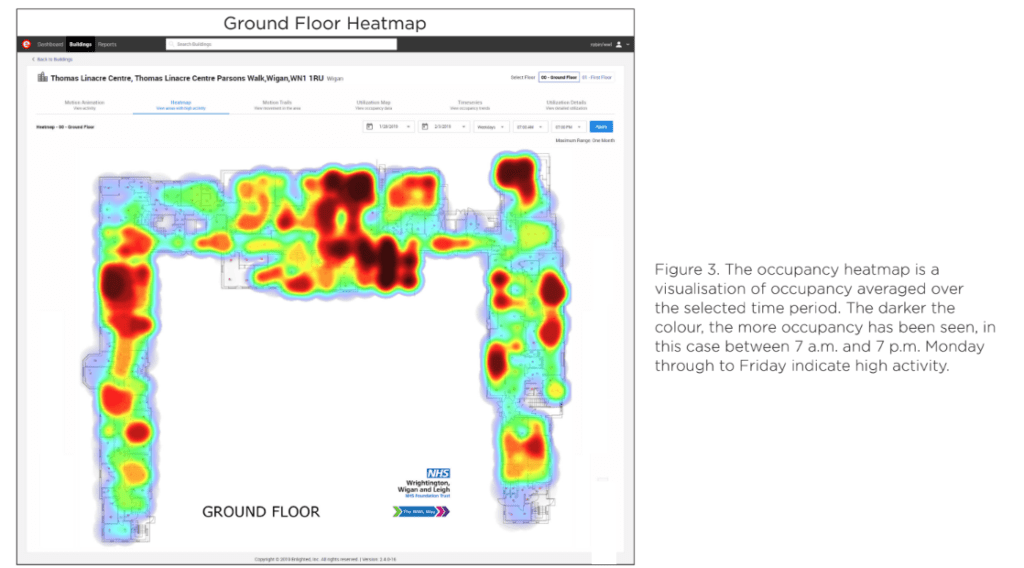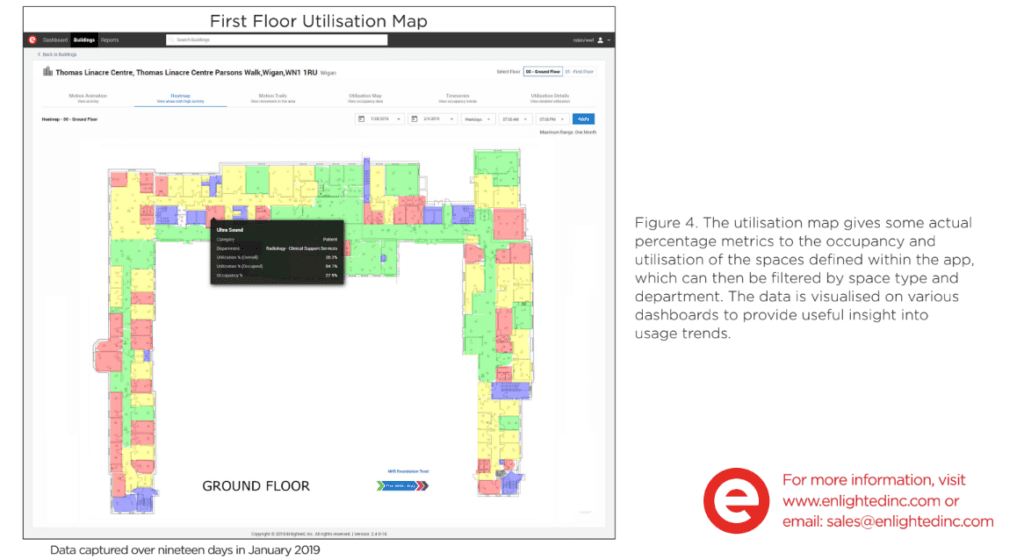 ---