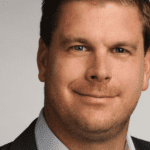 Enlighted CEO Stefan Schwab Named IoT Breakthrough's CEO of the Year
January 21, 2022
What a great way to kick-off 2021! Enlighted CEO Stefan Schwab was just named the IoT Company CEO of the Year for 2021 by IoT Breakthrough.
IoT Breakthrough recognizes IoT innovators, leaders, and visionaries from around the world.
The mission of the IoT Breakthrough Awards is to honor excellence and recognize the creativity, hard work and success of IoT companies, technologies and products.
IoT Breakthrough is part of the Tech Breakthrough organization, a leading market intelligence and recognition platform for technology leadership and innovation in today's most competitive categories of technology. Past award recipients include notable companies like Cisco, Apple, Samsung, and more.
The IoT Breakthrough Awards provide recognition in 10 IoT categories ranging from industrial and smart city technology to home automation, and the 2021 awards received 3,850 submissions. Enlighted CEO Stefan Schwab was named the IoT Company CEO of the Year.
Renee Edd of IoT Breakthrough interviewed Schwab for the award, noting how IoT Breakthrough strives to conduct the most comprehensive analysis of the IoT market available, and how 2020 is undeniably a breakthrough year for the IoT with the industry becoming fully mainstream, and an increasingly critical component of the digital transformation that we are seeing across multiple industries, worldwide.
Schwab joined Enlighted to deliver on the promise of the IoT, an industry he has long known was going to change the world. He also shared how it was the Enlighted team who helped him achieve this recognition – in a year that was full of challenges.
Here are some highlights of their conversation:
IoT Breakthrough: Congratulations, Stefan, for this and for Enlighted's new product, Safe, a digital contact tracing application that helps companies get employees back to the workplace safely.
Schwab: Thank you. I'm honored and humbled to be recognized as a leader in this industry. It's not just for me, but for the whole team that helped develop this product. As a leader, it's only with the enablement and empowerment of your team, that you can achieve your goals.
IoT Breakthrough: You're clearly a great leader. What leader do you admire the most, and why?
Schwab: I recently came across Jackie Robinson, the first African-American player in major league baseball. He was very resilient—even though he had a lot of setbacks, he pivoted, and was really persistent. It reminded me that resilience is one topic we've had to perform in 2020 like never before, and that a leader is like a coach, getting the most from each individual player, so that everyone can achieve goals together.
IoT Breakthrough: What's your favorite part of Enlighted, as a company?
Schwab: We are a family. We've been able to keep that feeling through the pandemic. Plus, we have the best of both worlds – we have Siemens' big corporate support behind us, but we're small enough to be nimble, so we can pivot when necessary. It's so exciting to be in this industry; I think you can't be part of this transformation, and not also be transformed.
IoT Breakthrough: You pivoted this year to create Safe. How did that happen?
Schwab: It comes back to the empowerment of the team, and the customer. Our customers always talk about future-proofing their buildings with our IoT solution. When they asked how they could use data to safely bring back employees to the workplace, developing Safe was a joint decision between me and the team. We were able to pivot immediately. In just over eight weeks, we came up with Safe, and used our existing platform to help our customers make workplaces as safe as possible.
IoT Breakthrough: Using what you and your team accomplished with Safe, what are your top tips on creating a culture of innovation?
Schwab: The whole industry is going through massive change, and COVID is just accelerating it. At Enlighted, we have a culture to innovate, and innovate fast, and we have the leadership and corporate sponsorship to do that.
IoT Breakthrough: Speaking of innovation, what are your predictions for commercial IoT?
Schwab: When people are really feeling safe to go back to the office, I think everything will take off. We won't see a reduction in real estate footage, but that a different usage of office space is coming. In the past, the office was the place where you performed your work…this is over. The office will still exist, but as the physical environment where you meet with other people to be innovative and creative.
To see Schwab's entire conversation with IoT Breakthrough, follow this link.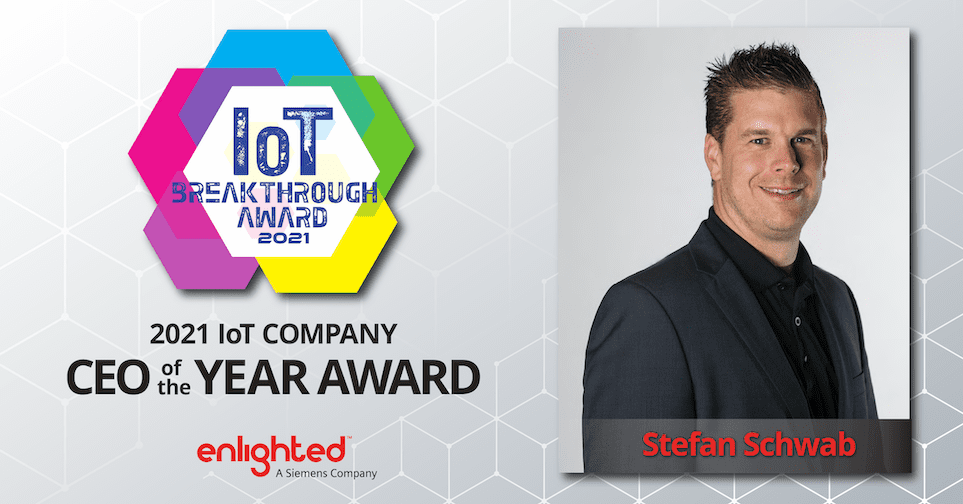 ---