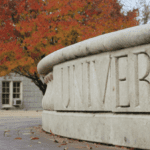 Win-Win-Win: Energy Efficiency, Student Safety and Federal Funds Explained
January 25, 2022
With federal funding for student success in the wake of the COVID-19 pandemic, and a rapidly increasing need for improved sustainability, there's never been a better time to upgrade campus infrastructure for enhanced safety and efficiency.
Emergency Funds Available
The United States' federal government's Coronavirus Aid, Relief and Economic Security (CARES) Act includes a Higher Education Emergency Relief Fund (HEERF) that will provide more than $14 billion in emergency funding to higher education institutions. The funding supports public and private higher education institutions' efforts to implement and maintain safe operations, while keeping schools open for the well-being and engagement of students. Eligible expenses include upgrades to enhance or allow for COVID-safe operations, and to support students in their educational journeys.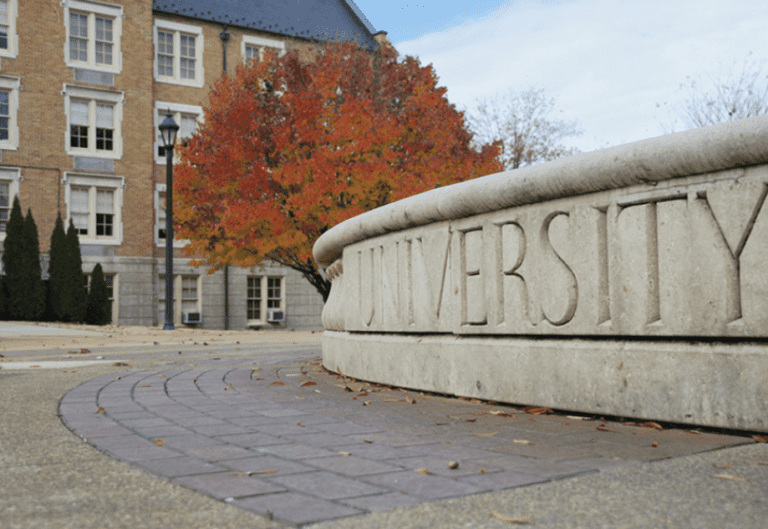 The funding is available to education facilities around the country. While some aspects of the program are earmarked for direct student assistance, others can be leveraged to upgrade institutional systems and infrastructure that helps support student learning and success.
In particular, the federal government's guidance document explains that Institutional Portion funds "may be used for those costs that have a clear nexus to significant changes to the delivery of instruction due to the coronavirus." This covers a range of expenses, including "technology costs associated with a transition to distance education … and to carry out student support activities authorized by the HEA that address needs related to coronavirus."
Enlighted's IoT-enabled smart lighting and building control technologies are HEERF-eligible, because they support the safe implementation of new methods for delivering instruction due to the coronavirus.
You can use our IoT platform for improving student safety and enhancing energy efficiency in your educational facility.
Select infrastructure technology projects are HEERF-eligible to improve campus safety, including:
Improving air quality.
Improving facilities.
Implementing public health acts.
Enlighted Can Redefine a Smart Campus
Enlighted is the world's leading provider of IoT solutions for smart buildings. Our solution starts with intelligent IoT endpoint sensors that can detect motion, power, ambient light and temperature through wireless communication. Sensors can be installed in light fixtures, or mounted underneath surfaces, such as underneath desks in lecture halls, to gather data 60 times a second, 24 hours a day.
The Enlighted IoT infrastructure lets building operators gain deep insight into usage patterns and energy savings, allowing for real-time and automatic adjustments to ensure optimal performance and occupant comfort and safety.
Enhance Overall Energy Efficiency
As many as 91% of students say they want green campuses, and HEERF requirements include improving facilities. The Enlighted IoT platform creates greener campuses by enhancing immediate and long-term energy efficiency. It powers smart lighting controls that respond automatically to usage patterns, occupancy, and available natural light. Daylight harvesting allows greater efficiency while maintaining optimal lighting levels, while task tuning lets building operators set ideal lighting conditions for any activity, at any time of day. Seamless integration with building automation and HVAC systems enables smart buildings to automatically adjust temperature and ventilation in response to real-time occupancy data. With the Enlighted IoT platform, schools can create future-proof campus facilities that:
Realize up to 85% energy savings.
Meet ESG and sustainability goals.
Increase employee and student productivity and comfort.
Enhance student commitment and public perception through climate-forward initiatives.
Increase Student Safety and Security
Up to 73% of students report being concerned about COVID-19 transmission at their schools, and HEERF requirements include measures to improve indoor air quality. The Enlighted IoT platform integrates with building management and HVAC systems to assess real-time occupancy, air quality, and CO2 levels. It supports student safety with automatic and data-based adjustments to maintain appropriate ventilation, temperature, and lighting.
Provide safe, clean air and optimal ventilation levels based on actual occupancy.
Meet capacity mandates and limits across multiple campus venues.
Identify high-use spaces for enhanced cleaning and ventilation.
Support student learning and comfort with ideal lighting.
Enhance alertness for learning, relaxation for recess.
Help students adapt to schedules.
The data and visibility we provide creates value in three ways:
1. Productivity – Enlighted increases the productivity of employees, processes, and assets. Task tuning for ideal lighting levels, automatic adjustments for optimal indoor temperature, and safety-compliant ventilation levels provides occupants with a greater sense of health, safety, and comfort, resulting in enhanced productivity.
2. Real Estate – Enlighted optimizes your investment in real estate. Upgrading facilities and infrastructure future-proofs your campus and ensures maximum energy efficiency for reduced operating costs. Smart infrastructure lets you automatically adapt to changing conditions and occupancy levels to save energy based on real-time usage patterns, now and in the future.
3. Operating Costs – Enlighted smart sensors, combined with LED lighting, results in 88% energy savings, reducing the cost of operating buildings to the point that the installation of our system pays for itself.
Enlighted IoT sensors installed around a campus help building managers to:
Monitor capacity mandates with real-time insights.
Create alerts when occupancy limits are met.
Identify high-traffic areas for increased and enhanced cleaning and safety measures.
Access indoor environmental monitoring to reduce virus exposure and spread.
Adjust lighting levels for optimal performance and occupant comfort.
Ensure and document energy savings in occupied and unoccupied buildings.
Reduce the school's overall carbon footprint through greater energy efficiency.
Leading Universities Enhance Energy Savings
Leading universities are committed to campus sustainability and safety. For example, the University of Birmingham has recently partnered with Enlighted to transform its Edgbaston and Dubai campuses into the world's smartest global campus, launching a major energy efficiency project that will include 23,000 Enlighted IoT sensors across the university estate.
Meanwhile, California State University Dominguez Hills has realized its goals to increase energy savings, gain increased lighting control across campus, and promote sustainability. Since installing the Enlighted platform, with over 1,000 sensors installed across their campus, the campus has seen a 65 – 80% reduction in energy costs utilizing Enlighted's task tuning, occupancy, and daylight harvesting capabilities.
We are ready to help you prioritize the use of education relief funds to drive campus safety and efficiency. To learn more, access our solution sheet or contact us at communications@enlightedinc.com.
---